Go to: Mail -> Preferences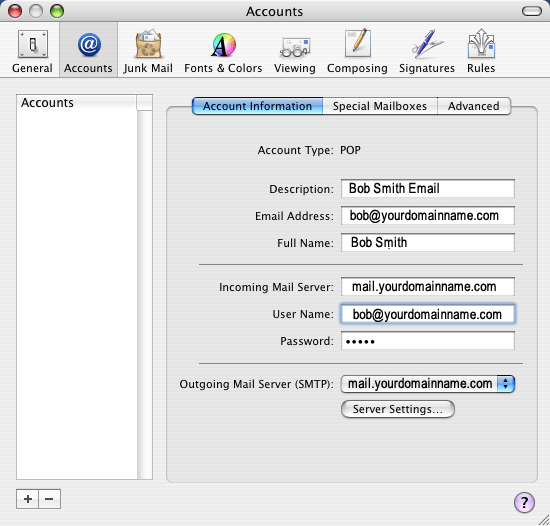 Enter your information as above, only substitute your own domain name for "yourdomainname.com".
Click the *Server Settings...* button
(it may look or be named differently on some systems)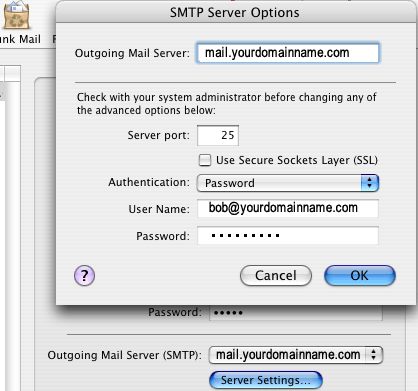 Authentication should be "Password" and enter your full email address as your User Name.
Server port: 25, and DON'T check the SSL box.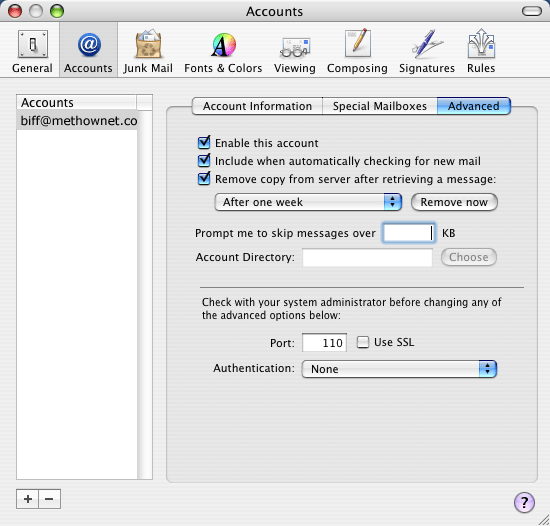 The important part of this screen is the bottom: Authentication: None, Port: 110 and No to SSL.